Inkjet Printing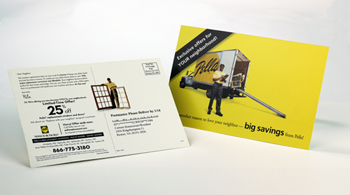 Inkjet printing is more than just putting names and addresses on a postcard or envelope. Our inkjet printer has the capability—and more importantly the flexibility—to quickly fix botched printing situations by adding customized text on your existing stock.
Inkjet printing can enhance existing stock by adding teaser copy in multiple colors. We can print on anything from envelopes to brochures to self mailers. There's a reason so many businesses in and around Hauppauge, Long Island and the tri-state area always use us—isn't it time you found out for yourself?
Let's talk about how inkjet printing can get you in the mail, simulate handwriting, repurpose existing materials and fix mistakes inexpensively.