Variable Data Printing
Some call it variable data printing while others refer to it as variable digital printing. Whatever you call it, we'll show you a variety of ways to incorporate it into your marketing mix.
We leverage your customer data and/or acquired lists to serve up variable customized content that is relevant to your customer's particular interests which makes them more likely to engage. With our headquarters in Hauppauge, Long Island, we're your local solution for effective variable data printing projects.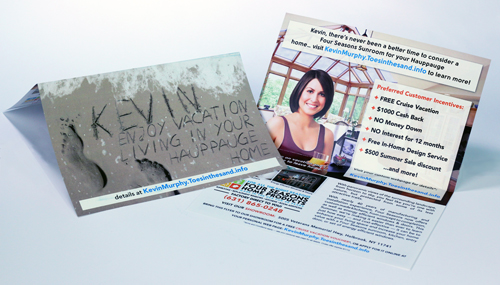 Make a more personal connection. We'll show you how!