Every Door Direct Mail
With postage rates of 15.7¢ each, there's never been a better time to take your marketing initiatives to new heights than with Every Door Direct Mail (EDDM).
EDDM allows your business to reach every home, every address, every time. All you do is select the neighborhood or local region you want to target and we'll take care of the rest.
Every Door Direct Mail is a cost-effective way to saturate a localized area (without needing a mailing list) and get your marketing message(s) directly in your customers' hands. EDDM is a perfect way to:
Promote sales and events

Announce grand openings

Send coupons with special offers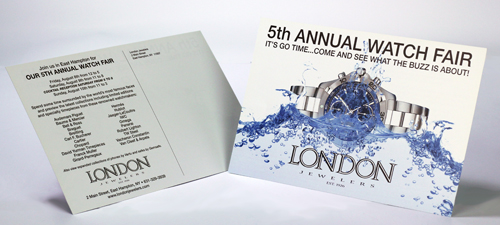 Star Communications can take your next EDDM project from concept to completion. We can print your marketing pieces, prepare them for mailing and ship it to the post office of your choice. Even though we traditionally serve Hauppauge and the tri-state area, we're ready to work with your business no matter where you're located or where you want to mail.
Every Door Direct Mail can be a confusing process—that's why you need experts to handle it for you. We're happy to sort through the hassle of EDDM for you. Let's discuss how we can take your next EDDM project off your hands and put it in the hands of your customers.
Want to view a map of a prospective target area or select a delivery route? Find the customers who matter most by searching your location.